Tipp have a bit of ammunition because people have spoken harshly on them, unjustified in my view'
Liam Sheedy feels the Tipperary can learn a lot from their league final trouncing by Galway.
Image: James Crombie/INPHO
LAST MONTH, BOTH Dublin and Tipperary went into league finals as reigning All-Ireland champions and fell to defeats.
Dublin's one-point loss to Kerry in the football wasn't quite as pronounced as the 16-point beating Tipp shipped against Galway in the hurling final.
The Premier had been the subject of plenty of superlatives during the league, with some pundits even suggesting that Michael Ryan had a panel of players as deep as the one at Jim Gavin's disposal.
A flat performance followed in the league decider in Limerick against Galway, and the Munster champions were the subject of a predictable backlash.
"How can you talk of Tipp being great?" wrote Ger Loughnane in his Irish Daily Star column. "This isn't even a good Tipperary team, let alone a great one."
Former Premier boss Liam Sheedy believes some of the criticism overstepped the mark, and he expects the players to take a lot out of the Gaelic Grounds defeat.
"Sometimes when you win you're put up on a pedestal that isn't really realistic and then when you lose they just drive you down to rock bottom," said Sheedy.
"The reality is, this team went and won five (championship games) in-a-row last year, the first team since the 60s to go from a quarter-final right through, win Munster, win the All-Ireland, really impressive all through.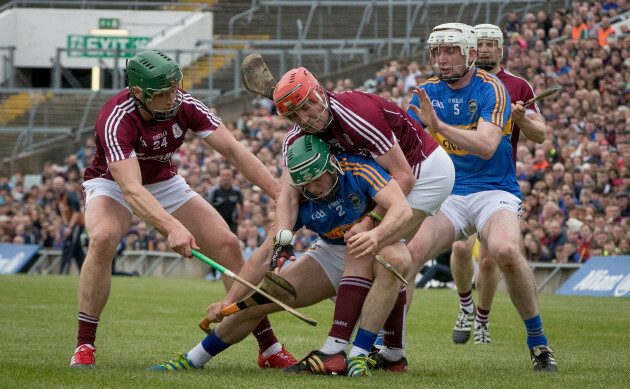 Source: Morgan Treacy/INPHO
"So I think these guys will have been mad hungry for championship and, yeah, I think they're guard is up because you've to learn from what went on in Limerick. They've a bit of ammunition now because I think people have spoken harshly on them, unjustified in my view and they'll get a chance to answer back in two weeks' time.
"It's in Thurles, it's home advantage, Tipp have been very strong. I guess, do you judge Tipp on one day or do you judge Tipp over the previous 12 games that they'd played in last year's championship and this year's league?
"And I would say that there's 12 pieces of data there that says this Tipp team is really, really top class and I wouldn't be too upset about the one. People are sometimes very quick to jump on them. They've won six of the last nine Munster titles."
Sheedy expects it to be an open All-Ireland series, which he says is "only good for the game."
"It's very clear Kilkenny, the decline has happened and it's starting to kick in. You watch Waterford 10 points up (against Galway) and you're saying, 'Where's Galway going?' And all of a sudden they turn and get the win and impetus and they go and do what you saw in the league final.
"The question for Galway is, can they do it five times in-a-row? Can we all stand here and say, 'Yes, definitely, we can see them doing five times in-a-row what they did the last day?' If they did, they'd win an All-Ireland."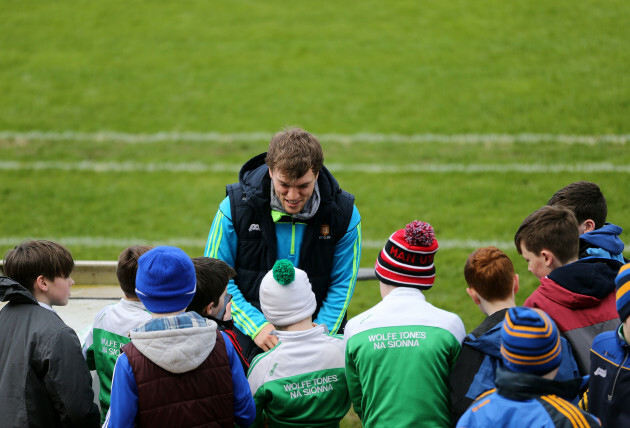 Source: Cathal Noonan/INPHO
In terms of a potential bolter, the AIB bank official thinks the Banner have what it takes to go deep in the championship.
"Clare I would see as being the dark horse. I still think they have significant talent, Shane O'Donnell and Conor McGrath, top class forwards really is what makes your summer.
"If you go back to Tipperary last year, John McGrath, Bubbles (John O'Dwyer) and Seamie (Callanan), you have that power, and I just think McGrath, O'Donnell and Arron Shanagher, they have some really good forwards. Clare haven't featured since they won the All-Ireland in Championship.
"They've no return whatsoever so I'd expect that we should see them coming with a push this year."