Maher: 'Winning in 2020 would still be a good feeling'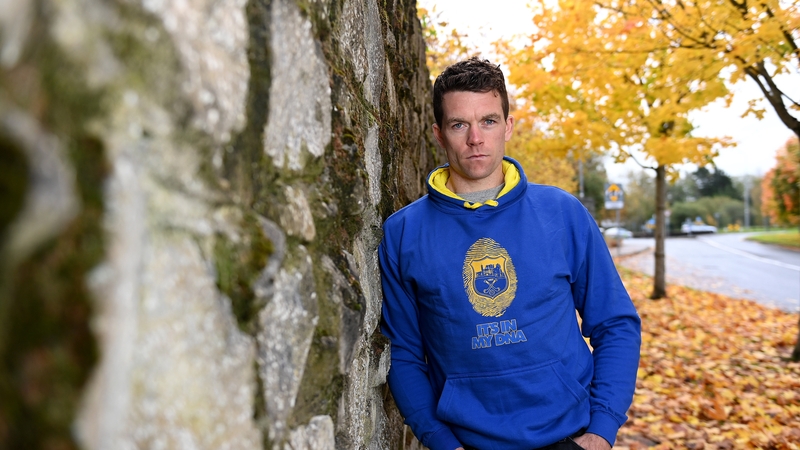 The ball may not be flying around like it's June or July, but for Padraic Maher, adding another All-Ireland to his collection will just be as sweet inside an empty Croke Park in December.

This, of course, is no ordinary year, with Maher at pains to call it a "strange" one. Away from the hurling fields, the 31-year-old works as a garda in Limerick and has been out there on the frontline since the pandemic arrived in March.

What he has witnessed has given him a perspective on things, an appreciation that hurling for Tipp should be enjoyed, and that playing a championship even in front of empty stands should still mean a lot.

Speaking at an event to launch a partnership between the GAA and The Marketing Hub, Maher said: "We get awfully bogged down and upset over hurling matches, whether you played poor, whether you're losing matches or winning games.

"I've certainly seen over the last while that there are a lot more important issues in life, when you see people losing family members to sicknesses, people with mental health issues during these tough times. People are finding it hard.

"We do see a lot of these issues in work and it does broaden your mind and for me, I just look at it in terms of do you know, I'm getting a great opportunity to play the game I love playing, to play for the county I love representing and it's great.

"I'm just going to enjoy it and make the most of it because at the end of the day, when the final whistle goes, you're obviously going to be down and out if you lose a game or on the high of winning a game, but life goes on and a lot of people are struggling and it's opening my mind.

"My job is to try and help people as best we can. Sport it just a small part of that."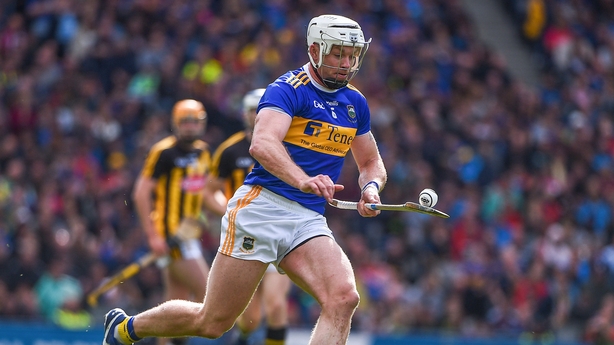 There has been some debate, most notably on social media, about whether the GAA's championships should be going on during Level 5 restrictions.
Maher can see both sides of the argument, though the protocols in place in Tipperary leaves him in no doubt that he feels it is safe to proceed.
"People were questioning inter-county action and that is perfectly understandable," he added.
"I can't understand how hard it is to stand in the shoes of those in government, health officials or the GAA, how hard it must be to keep all the people happy.
"You will have people for and against these situations, the pros and cons will be highlighted. I feel perfectly safe participating in and playing hurling at the moment.
"In Tipperary, we have adhered to the protocols as best we can."
"Facing into a winter there of just going to work, coming home and lockdown, it would be tough going"
On Sunday, the three-time All-Ireland winner will have one eye on the meeting Clare and Limerick in the Munster quarter-final, with the winner to face Liam Sheedy's side in the semis.
"I'm mentally refreshed and energised again," was Maher's response in anticipation of what lies ahead.
"I'm personally looking forward to it. Facing into a winter there of just going to work, coming home and lockdown, it would be tough going. Personally, for me, I find it hard.
"It's great that I've something to look forward to, something to aim for. It was a great relief being able to go training there on a Tuesday and Friday with the lads. It breaks up the whole situation that we're in here at the moment. I can't wait."
As for winning silverware in this year like no other, compared to more normal years: "it's going to mean as much if not more," was Maher's succinct response.
"At the end of the day, whoever manages to win a Munster final, Leinster final, All-Ireland final in 2020, it'll down in history books as you won it and it's not going to be devalued that way.
"Look, I'd love the opportunity to see what it's like if you do win it, having no supporters or the obvious celebrations.
"To have that down beside your name in 2020, it would still be as good of a feeling as it would be any other year."
Padraic Maher was on hand to launch a landmark partnership between the GAA and Dublin-based company The Marketing Hub.