Anthony Daly demands more of Dublin for Tipp test in hurling quarter-final
Updated: Thursday, 24 Jul 2014 17:17 |
Dublin manager Anthony Daly is targeting a "massive display of courage, commitment and great hurling" against Tipperary on Sunday after his side's Leinster final thrashing by Kilkenny.
The Dubs face Tipperary (4pm) in the second of an All-Ireland quarter-final double-header at Semple Stadium and Daly hopes they can use that Croke Park setback for motivation.
"We just didn't show up," he told RTÉ Sport. "If you don't show up against Kilkenny you have zero chance.
"There was a fair bit of soul-searching for the first week. We all examined our conscience on why it happened – backroom staff, players, and it's very hard to put your finger on exactly why.
"We've come up with a few reasons but you have to give credit to Kilkenny, they did their usual Leinster final day, turned up.
"We didn't but we're still in the last six and a lot of counties would be thrilled to be there."
"We have to come out and deliver a huge performance. Tipp, with their wins against Galway and Offaly, are back in the groove, so it's going to take a huge Dublin shift if we're going to have a chance.
"We need a massive 70-minute display of courage, commitment and great hurling. We know that's in the locker. It's going to have to come out."
Daly insists that Tipperary will be favourites, especially as they're playing in Thurles.
"Tipp at home will bring a huge crowd," he said. "It's advantage Tipp. They train at the stadium, they play all their league games at the stadium.
"We'd love if this match was in Parnell Park, that's the equivalent, but with Garth Brooks letting us know so late that he wouldn't be playing [in Croke Park] there was no real option I suppose!
"That decision is made now, wasting energy on that is a waste of time."
"It's a 50-50 game. Dublin are one of the top four teams." – Eamon O'Shea
Tipperary boss Eamon O'Shea disagrees, saying that a double-header means the crowd will be evenly divided and less of a boost to his side.
"There will be four different teams there on Sunday, four different crowds, any home advantage will be neutralised by that," he said.
O'Shea is wary of the threat Dublin pose, labelling Daly's side one of the "top four teams".
"It's a 50-50 game," said The Premier County manager. "Dublin are one of the top four teams. What will be critical is who comes into the game with the best game plan and approach.
"It's very equal and it depends who's most competitive on the day. It should be a cracker."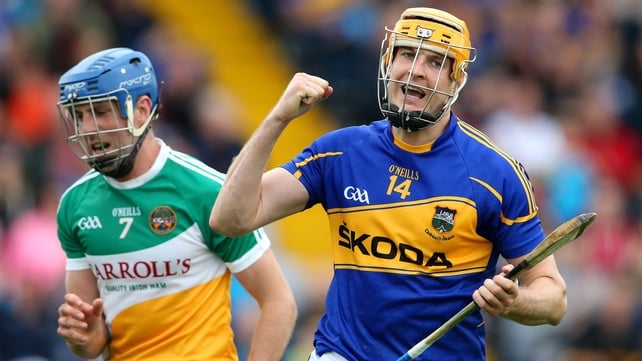 Tipperary have found some form in recent weeks, with morale-boosting victories over Galway and Offaly after a disappointing Munster championship exit to Limerick.
O'Shea is demanding further improvement, warning his side that they face an abrupt end to the summer unless they bring their 'A game'.
"We've had our bad days this year and we know that unless we're really working hard and bring our top level we could be out of the championship," he said.
"We're looking to get more consistency in our play. Against both Offaly and Galway our game went up and down. We want to get a consistent performance on Sunday."