Tipperary's silver lining after 'Babs" second coming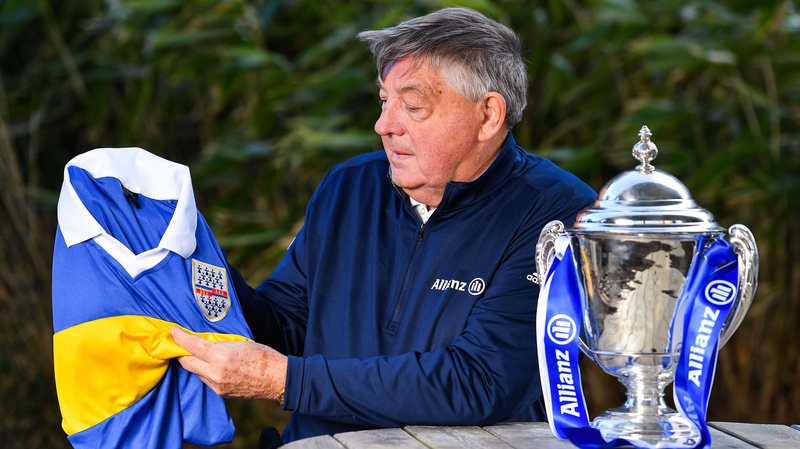 They talk about the famine in Tipperary hurling that lasted from 1971 to 1987. In that period, the county failed to win a Munster championship.When the drought did end on that summer's day in Killarney in '87, Michael 'Babs' Keating was the man who guided the ship through more serene waters.

Keating would subsequently manage Tipp to two All-Ireland victories in '89 and '91. The Blue and Gold were to be feared again.

This week, 'Babs' was present at a gathering that confirmed Allianz' continued sponsorship of the football and hurling leagues.

Time to reminisce then for a man who also won two senior All-Ireland medals as a player.

On becoming Tipp boss for the first time in 1986, Keating told 2fm's Game On: "I became manager at a time when it was desperation stakes really in Tipperary.

"Michael Lowry, who was chairperson of Tipperary board, gave me the opportunity. Coming from South Tipperary, the poorer place in Tipp hurling, I never thought the division would be honoured by me becoming manager.

"I brought in a few ideas, I was the first to start the supporters club and you know that any county that has won something since needs a supporters club.

"We needed it badly in those days – there was no shilling in the coffers back then."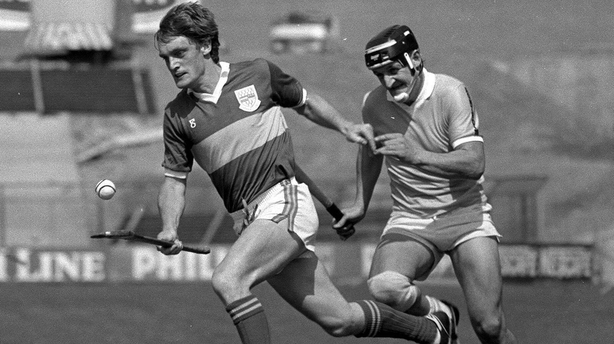 Speaking about a group of players that included Pat Fox, Nicky English, Declan Ryan and Ken Hogan, 'Babs' continued: "I was so lucky with the players I had. They were gentlemen to their fingertips, great characters, a rollercoaster of fun, whether it was winning or losing, or the holidays we went on.
"I still have a relationship with all those guys, some 34 years on. Maybe I gave out to one or two of them, but it was never held against me.
"As a manager you were worried about all the lads – worried about their employment and their families. It was a different responsibility to when you were a player.
"And then to win those All-Irelands – to end that famine – that was so satisfying. I was responsible for ending it."
In the autumn of 2005, Keating answered the call again to manage the Premier again. It's a tenure he does not look back on with fond memories.
Perhaps, he didn't do himself any favours when he dropped Brendan Cummins for the Munster semi-final replay in 2007 and then relegated the talented Eoin Kelly to bench for the All-Ireland quarter-finals against Wexford later that summer.
Keating would step down shortly after the defeat to the Model County.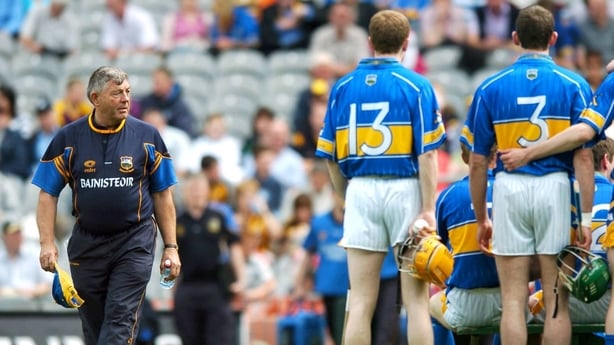 "The biggest mistake of my life" was his succinct summing up of his two years in charge.
"We had a lovely chairperson in Donal Shanahan back then who explained all the problems that existed in Tipperary and he asked me would I go back in.
"I gave a commitment for two years but they were a hard two years and I don't want to relive them.
"I am glad a lot of players that came under my care came good and went on to win All-Irelands.
"Tipp were lucky to get three exceptional players in the three Mahers, Noel McGrath and Michael Cahill. Any county to get five players like that, well it really set them on the road."
And what of Tipp's prospects to retain Liam MacCarthy in 2020?
The Ardfinnan native is cautiously optimistic when saying: "I'd be very surprised that they don't win it again. The one thing that you can't legislate for is injury. You saw what happened to two good players last weekend (Adrian Mullen and Richie English).
"That can happen any team."